Experience the tantalizing blend of citrus and cream with our delectable Lemon Posset recipe. This delightful dessert captures the essence of lemons, creating a refreshing treat that is both creamy and tangy. By following a few simple steps, you can create a dessert that will impress your taste buds and leave you craving for more. Let's dive into the recipe and discover how to make this irresistible lemony delight.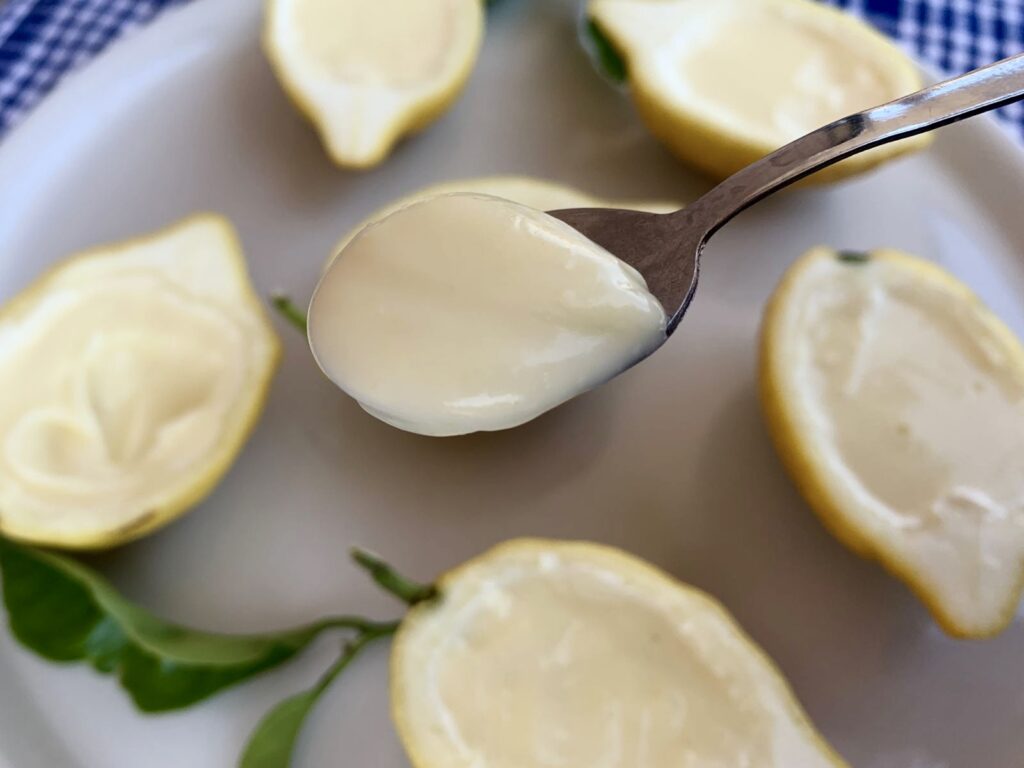 Lemon Posset: A Refreshing Citrus Dessert
Indulge in the zesty goodness of Lemon Posset, a refreshing dessert that combines the tangy flavor of lemons with the smoothness of cream. This recipe guides you through the process of extracting lemon pulp and juice, combining it with cream, sugar, and a hint of vanilla. After chilling in the fridge, the result is a luscious treat that is perfect for satisfying your sweet tooth on a warm day
Ingredients
200

ml

heavy cream

75

g

sugar

If you reduce the amount to 50 g, the dessert will be less sweet

15-25

ml

lemon juice

1/2

tbsp

lemon zest

4-5

drops

vanilla butter
Instructions
Cut it into 2 parts, remove the pulp from all the lemons. Then, cut the pulp into smaller pieces.

Place the pulp in a sieve and squeeze out the juice.

Pour the cream into the pan, add sugar and lemon zest, and stir for 3-4 minutes.

Turn off the heat, then pour in the lemon juice and add a few drops of vanilla extract.

Strain the mixture through a sieve to remove the lemon zest.

Fill the hollowed-out lemons with the mixture and let them set in the fridge for 1.5-2 hours.
As you take your first bite into this refreshing lemon posset, you'll be greeted by the tantalizing combination of creamy sweetness and zesty tang. The hollowed-out lemons add a whimsical touch and provide a burst of citrusy aroma. This dessert is perfect for a sunny summer day, where the sun's warmth invites you to indulge in a cool and creamy treat. Whether you're enjoying it on a lazy afternoon or impressing guests at a gathering, this lemon posset is bound to be a delightful crowd-pleaser.
What better way to enjoy this lemon posset than on a beautiful sunny day? The bright yellow color of the lemons and the refreshing taste of citrus create a delightful connection with the sunny weather. This dessert is like a burst of sunshine on your palate, cooling you down and lifting your spirits. Whether you're lounging in the backyard,