Are you looking to transform your kitchen into a bright and inviting space? Look no further than choosing light colors! Not only does a light kitchen create the illusion of a larger space, but it can also improve your mood and make cleaning a breeze.
Let's start with the benefits of creating a light kitchen. Using light colors on your walls, cabinets, and countertops can create a sense of openness and spaciousness, making the room feel less cramped and more comfortable to spend time in. Plus, natural light can boost your mood and energy levels, which is especially helpful during those darker months of the year. And the best part? Lighter colors tend to show less dirt and grime than darker colors, making it easier to keep your kitchen looking clean and fresh.
But why stop there? Add a touch of elegance to your light kitchen with a natural stone countertop. The beautiful and unique veining and patterns in the stone can add depth and texture to the space, while also creating a bright and airy feel.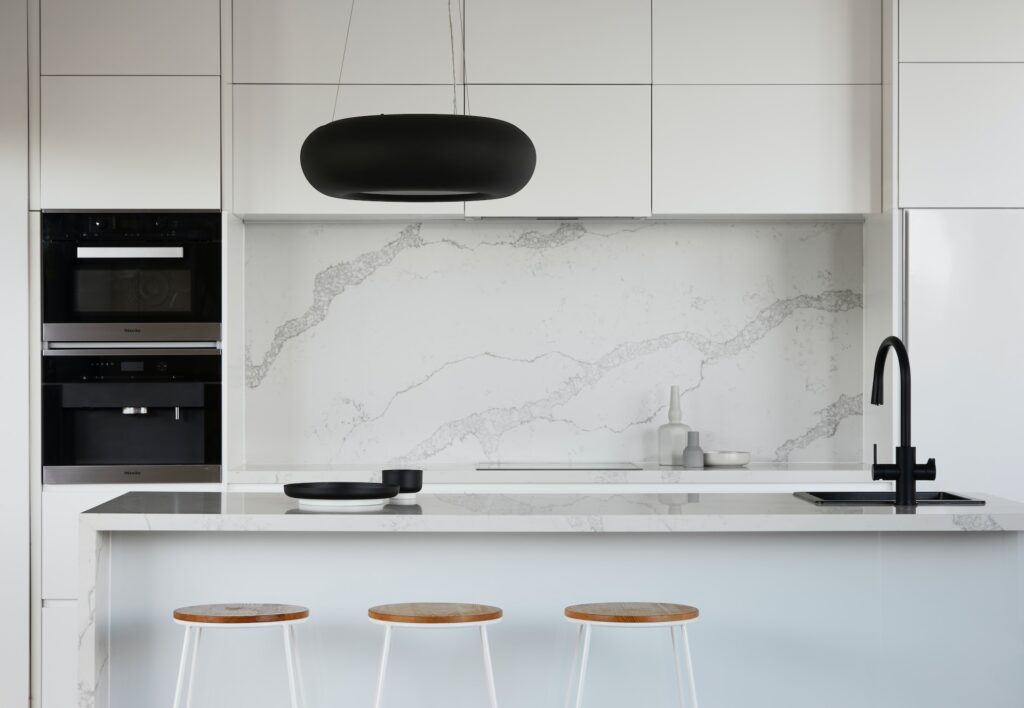 Don't forget about incorporating light natural wood into your kitchen design for a warm and welcoming atmosphere. It's a practical choice that's resistant to scratches and stains, and it can work well with a variety of styles and design elements.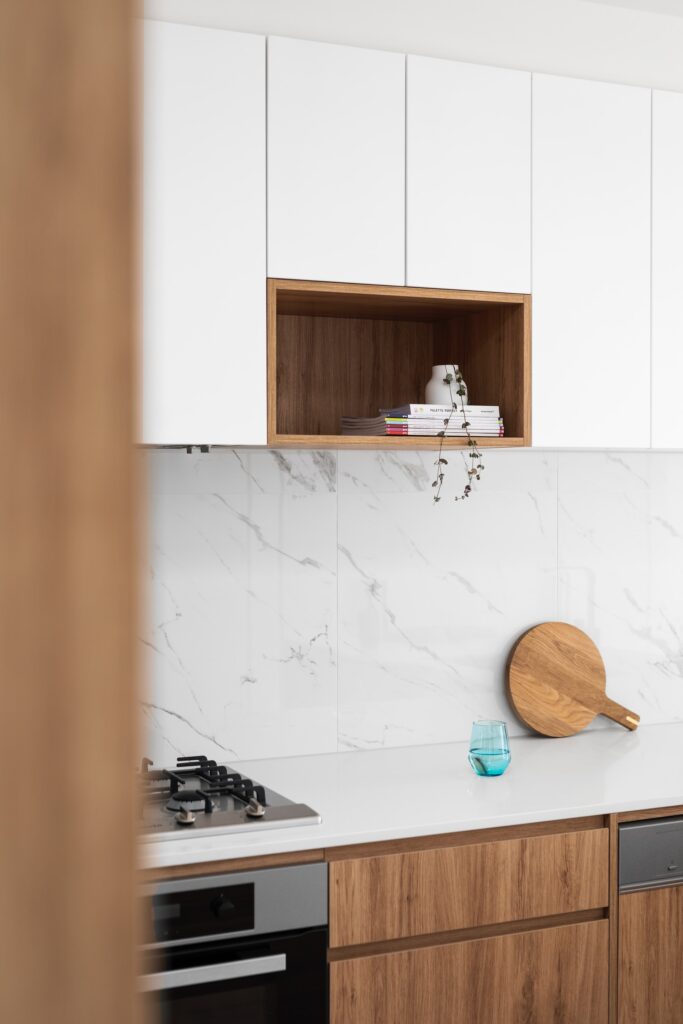 And if you're looking to add personality to your kitchen without breaking the bank, look no further than original lamps and handles. They can add both ambient and task lighting, while also serving as a statement piece. Plus, by making small changes to your cupboards and cabinets, you can create a big impact and transform the look of your kitchen.
Overall, creating a light kitchen is a no-brainer if you want to improve the functionality, style, and overall feel of the space. So what are you waiting for? Get ready to transform your kitchen into a bright and inviting space that's sure to make you feel right at home.
Photos by R ARCHITECTURE on Unsplash